How to Draw Collection 1-12 (Over 400 Pages)
Sales Rank:

52,736

Format:

Kindle eBook

Language:

English (Published)

Media:

Kindle Edition

Edition:

1

Pages:

421

Publication Date:

January 6, 2014
---
---
Editorial Reviews:
Synopsis
A #1 Best Selling "how to draw collection" of 12 Best Selling Drawing Books.
This collection contains over 400 pages that will teach you how to draw step by step the coolest things.

It is a great drawing book collection for parents that want to spend some quality time with their kids.
It is a great drawing book collection for drawing teachers and art teachers that can use it in so many ways with their students and finnaly, it is a great drawing book collection for kids and adults that love to draw and want to improve their drawing skills in a short and fun way.

The drawings are really easy to follow and very simple to draw!
Enjoy !

In this collection you will learn how to draw:
How to draw pirates
How to draw wild animals
How to draw vehicles
How to draw fantasy
How to draw fashion world
How to draw prehistoric world
How to draw the farm
How to draw the garden
How to draw "the beetle that wants to be - and friends"
How to draw birds
How to draw sea world
How to draw Noah's Ark
**Grab your copy now**
More books by Amit Offir :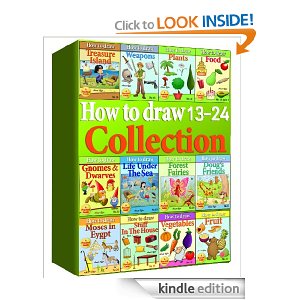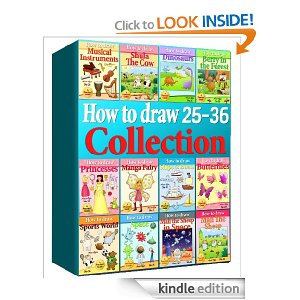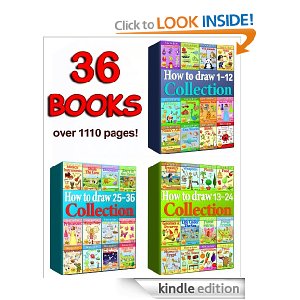 ---
CERTAIN CONTENT THAT APPEARS ON THIS SITE COMES FROM AMAZON SERVICES LLC. THIS CONTENT IS PROVIDED 'AS IS' AND IS SUBJECT TO CHANGE OR REMOVAL AT ANY TIME.